Academic Year 2021-22
The Centre for Gender Studies hosted the Leverhulme Visiting Professorship Lecture on Global frictions on homosexuality: International relations and the case of LGBTQ+ rights in Tanzania on Wednesday 24 November 2021 in the Quarry White House Auditorium, Selwyn College, Cambridge.
In this fascinating lecture, Professor Stephen Brown, Professor of Political Science, University of Ottawa discussed the conflictual dynamics of North-South relations regarding homosexuality. Using examples drawn mainly from Tanzania, he demonstrated how governments on both sides of the "global frictions" often superficially perform identities more than they actually take concrete action. Rather than promoting LGBTQ+ rights, such external interventions can actually place the LGBTQ+ population at greater risk.
The lecture was followed by a Q&A chaired by Dr Lauren Wilcox, Centre Director, UCCGS and a drinks reception. Our sincere thanks to all contributors.
Professor Stephen Brown is the UCCGS Leverhulme Visiting Professor for 2021-22, Visiting Fellow at the Centre for Research in the Arts, Social Sciences and Humanities (CRASSH) and Visiting Fellow at Clare Hall, Cambridge.
Academic Year 2020-21
Gender justice and internationalism, past and present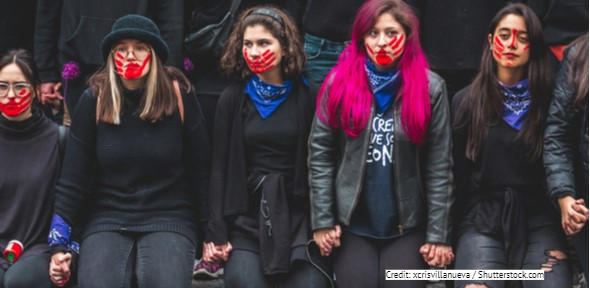 The Centre for Geopolitics and the Centre for Gender Studies jointly hosted a webinar on Gender justice and internationalism, past and present on Monday 17  May 2021.
The Speakers, Dr Lucy Delap, Reader in Modern British and Gender History, Deputy Chair History Faculty, University of Cambridge, and Catherine Arnold, OBE, Master of St Edmund's College, Cambridge and Former UK Ambassador to Mongolia reflected on the transnational and geopolitical impact of the 'women's movement', past and present. 
A Recording of the event is now available at the Centre for Geopolitics YouTube channel.