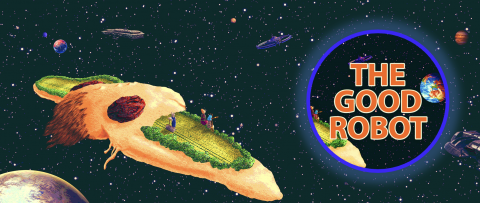 At The Good Robot Podcast, Eleanor Drage and Kerry Mackereth ask the experts: what is good technology? Is 'good' technology even possible? And what does feminism have to say about it? Each week, they will invite scholars, industry practitioners, activists, and more to provide their unique perspective on what feminism can bring to the tech industry and the way that we think about technology. With each conversation, The Good Robot asks how feminism can provide new perspectives on technology's biggest problems.  
Can feminist ideas produce better, fairer, and more equitable technologies? The Good Robot is a series of conversations about gender and technology that brings together the people who make and study technology with the rest of us, who use these technologies and experience their effects. It brings you conversations with people at the cutting edge of technological innovation and the most persuasive critics of these new technologies. The Good Robot foregrounds feminist approaches to technology.
Our expansive and inclusive definition of feminist work includes a wide range of projects that challenge unjust technological practices, from Buddhist approaches to AI through to youth activism against algorithmic oppression. Guests include N. Katherine Hayles, Jack Halberstam, Anne Anlin Cheng, Simone Browne, Neda Atanasoski, and Os Keyes.
Current episodes of The Good Robot podcast are available at the listening link
If you would like to receive regular updates about The Good Robot podcast please complete the sign up form to be added to the mailing list.